Middle School Principal
Where did the Summer Go?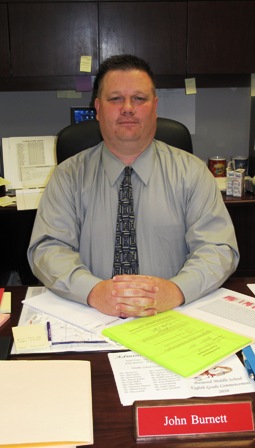 Dear Parents,
Summer flew by and we are back, hard at it, at Bremond Middle School. As partners in your child's education, please know that we appreciate all the help we can get and that we are here to help you, help your student to be the best they can be. If you have any questions or concerns about your student's education please do not hesitate to call or email me or my secretary, Mrs. Lynn Wilganowski, so we can help.
One of the best things you can do to help your child succeed is signing up for Parent Portal on our Gradebook program. If you have never signed up for Parent Portal, please contact our Registrar, Mrs. Stuard via email at kstuard@bremondisd.net or by phone at 254-746-2022. She will give you the information you need to sign up.
The students are excited about their respective sports and extra-curricular activities and I know I am excited to see them perform. One of the things I love best about working and living in Bremond is the support the community shows for our school and our kids. I look forward to seeing you at our Volleyball games, Football games, and Band performances this fall.
Unless, I have a parent or a student in my office, my door is always open for a visit or if you have a question or a concern please do not hesitate to call me at 254-746-2108 or email me at jburnett@bremondisd.net.
Go Tigers!
John Burnett, Principal
Bremond Middle School
My professional learning network...