Middle School Principal
Things are going fast now.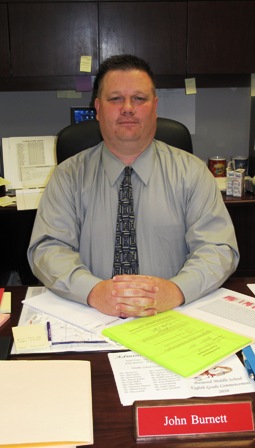 Parents, we are about to finish our 4th week of the six weeks and if you have not signed up for Parent Portal, this is the best way to help your student keep track of their grades and hold them accountable for their grades.
Now that we are back in school and illness/viruses begin to rear their ugly heads and it is important to take every precaution to prevent these bugs from spreading. Make sure your student is getting plenty of sleep and the nutrition their bodies need to fight off these illnesses. AT BMS we have hand sanitizer beside every door in every classroom and encourage our students to use it often in order to prevent the spreading of illness.
JH Volleyball is in full swing and all three JH Volleyball teams are undefeated. JH Football played their first game and it was a hard fought game against a team of what looked like HS Students. Over half our Varsity Band is made up of dedicated Middle School students who march every Friday night. The Band is preparing hard for the UIL Marching Contest on October 17 at La Vega High School. We held Student Council Elections last week and the student body did a great job of electing officers. The officers are:
6th Grade Student Council Officers
President- Jonah White
Vice President- Carson Crowley
Secretary- Braylen Wortham
Treasurer- Jolie Swick
Reporter- Madison Funderburk
Sentinel- Trevor Yezak
7th Grade Student Council Officers
President- Naomi Mangrum
Vice President- Rylee O'Neal
Secretary- Gracie Owens
Treasurer- James Bodiford
Reporter- Dally Rieger
Sentinel- Miranda Andreski
8th Grade Student Council Officers
President- Sophia Gouge
Vice President- Reagan Burnett
Secretary- Zana Pruitt
Treasurer- Melissa Ponce
Reporter- Caroline Bodiford
Sentinel- Emily Windham
Come out and support our students in their different activities and I hope to see you there.
Unless, I have a parent or a student in my office, my door is always open for a visit or if you have a question or a concern please do not hesitate to call me at 254-746-2108 or email me at jburnett@bremondisd.net.
Go Tigers!
John Burnett, Principal
Bremond Middle School
My professional learning network...