Welcome to Bremond High School
...where the tiger pride continues!
BREMOND HIGH SCHOOL SCHOOL SONG
Hail Bremond High School
Hats off to you
Ever you'll find us, loyal and true
Brave and undaunted, ever we'll be
Here's to the school we love
Here's a toast to thee!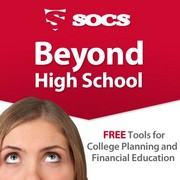 Bremond High School Campus Improvement Plan 2014-2015
Notification to Parents of Teacher Qualification
Featured Articles:
Region 3 Academic UIL Meet 2015
Community and Student Engagement Survey Results
Bremond High School Honor Roll
The Mighty Bremond Tiger Band!
Tigers Are Better-Not Bullies!
Security Changes at Bremond ISD
Welcome to Bremond High School
Steve Glockzin

Oct 15, 2015

My grandson plays football for the Mart Panthers. I would just like to say thank you for the prayer before the football game.

Linda Buck

Dec 12, 2016

Just want to wish the Bremond Tigers all the best. Even though I can't be there physically I will be cheering you on to the State title.
Gary Elliott

gelliott_rc@yahoo.com

Royse City, Texas

Retired Teacher

Dec 17, 2016

Congratulations Bremond tigers winning another State Championship!! I've followed and enjoyed your playoff progress throughout the years since I taught and coached there long ago!