Bremond Chapter of NAHS
"Artists who give back to their Community"
Bremond National Art Honor Society
Last year the Bremond Chapter of NAHS contributed nearly 300 hours of Community Service. From painting faces at the local Fall Bazaar to creating portraits for orphans in Peru the members of Bremond's NAHS use their talents to make a difference in the lives of others.
Officers for the 2018-2019 School Year are:
President: Gage Smith
Vice-President: Makayla Curry
Secretary: Jully Ponce
Historian/Parliamentarian: Kendall Johnson
Chair for Awards &Ceremonies: Vivian LaSpade
Chair for Public Relations: Kendall Johnson
Chair for Activities: Ashia Maxwell
Other NAHS Articles:
Congratulations to Ja'Cee Culpepper!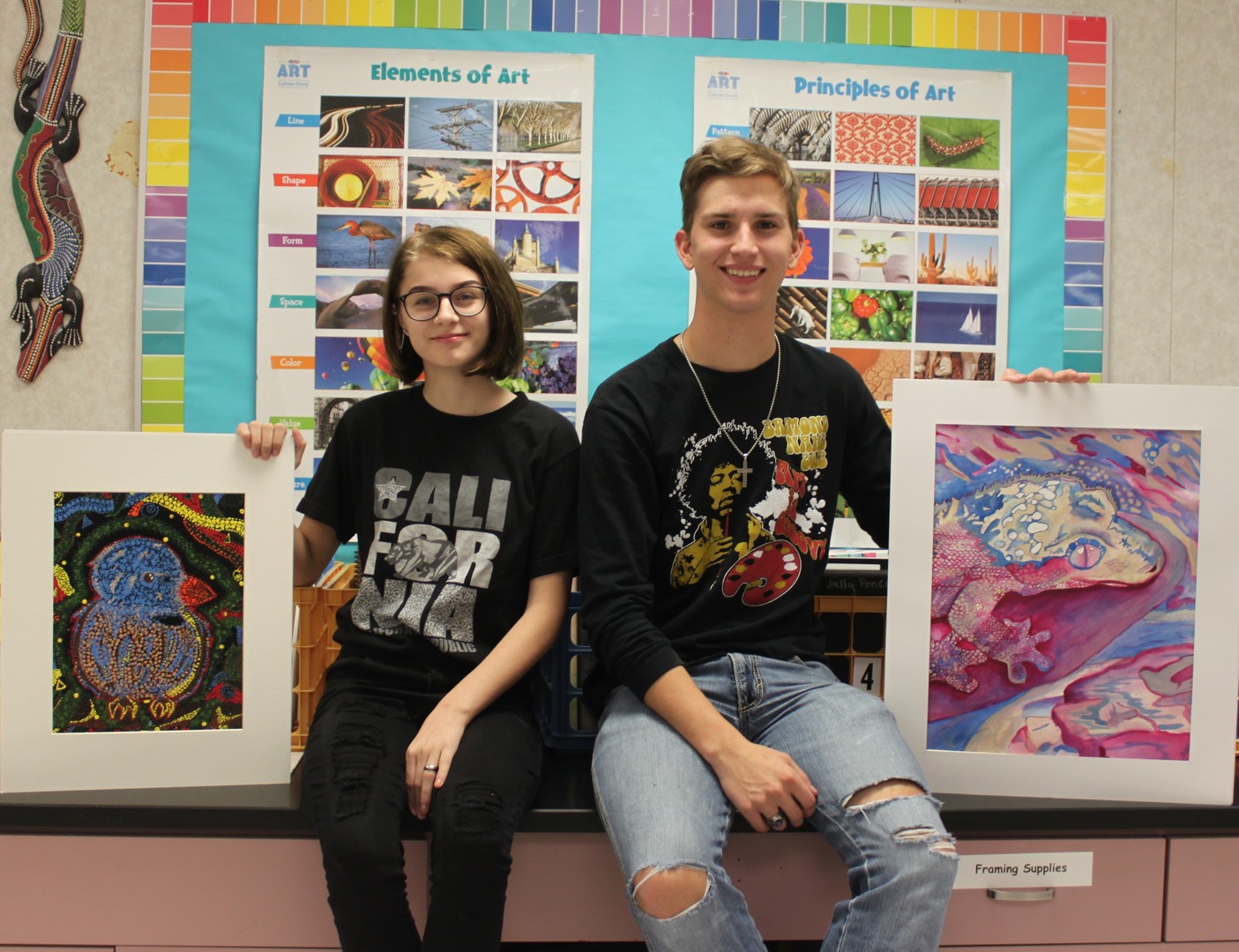 Senior Gage Smith and 8th Grader Katrina LeSpade had artwork accepted in the TASA/TASB Conference held in September of 2018. This photo shows them with their artwork prior to it being sent to the Conference.