Middle School Principal
First Six Weeks Down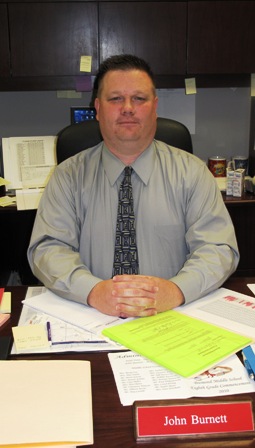 Dear Parents,
The first six weeks flew by and things have been very busy at Bremond Middle School. I was very pleased with the student's effort in keeping their grades up this first six weeks as we had one of the shortest failures lists I have seen in my ten years as BMS. The Volleyball and Football teams have been very successful and it has been fun watching them improve from game to game. I especially enjoy getting to call football games and name names when the players make a good play.
Did you know that almost two-thirds of the Bremond Tiger Marching Band are Middle School students? They compete at the UIL Marching Contest on October 15th in Waco at La Vega HS. I am very proud of how much they have improved since the beginning of the season. Good Luck at the contest and Go Tigers.
UIL Academic competition is getting ready to get started. Last year, BMS won the District UIL Championship by more than 120 points. We are looking to repeat this year with the same level of excellence. If your child has not signed up for a team or three, please encourage them. UIL looks great on scholarship applications in high school.
Many of our students have smartphones and this can be a good thing. It can also be a bad thing. www.smartsocial.com is a great resource for you to learn more about social media safety and the dangers and decisions that affect our kid's futures.
One of the best things you can do to help your child succeed is signing up for Parent Portal on our Gradebook program. If you have never signed up for Parent Portal, please contact our Registrar, Mrs. Stuard via email at kstuard@bremondisd.net or by phone at 254-746-2022. She will give you the information you need to sign up.
As partners in your child's education, please know that we appreciate all the help we can get and that we are here to help you, help your students to be the best they can be. If you have any questions or concerns about your student's education please do not hesitate to call or email me or my secretary, Mrs. Lynn Wilganowski, so we can help.
Unless I have a parent or a student in my office, my door is always open for a visit or if you have a question or a concern please do not hesitate to call me at 254-746-2018 or email me at jburnett@bremondisd.net.
Go Tigers!
John Burnett, Principal
Bremond Middle School
My professional learning network...