Middle School Principal
Wow, Where Did the First Six Weeks go?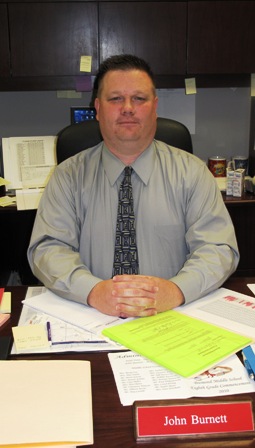 Dear Middle School Parents,
We are off to a great start this year and "Wow", has this first six weeks flown by. We have been blessed to not have one case of COVID-19 here at Bremond Middle School or at Bremond ISD for that matter. Our students have been great about wearing their masks and consistently washing and using sanitizer on their hands and this is a testament to how they are being raised.
You have heard the saying, "If you don't use it, you lose it". This is what we are finding out after these first six weeks of school and as partners in your student's education, I want to share the school's concerns with you. Slide is what we in education call the "loss of skills". Slide occurs when there is an extended break. Christmas and Summer breaks are usually all we have to worry about but with COVID-19 closing us down last March and limiting us to weekly online or paper assignments, we are witnessing the worst "slide" I have seen in my 27 years in education.
This Summer, Mrs. Smith had a Teacher friend recommend a great "slide" fighting tool called IXL Learning. We researched it and found that it was a quality program that is geared toward helping students practice skills that they may have lost or never had in the first place. We started students off by having them take a diagnostic test in both Reading and Math. IXL will then use this information to develop a skills plan that is custom made to help your student improve specific skills where they have gaps in their learning.
To help your student catch up, I am asking that you have your student work on IXL at home. They all already have their usernames and passwords so have your student log in to IXL to show you they can. Practicing a skill or two every night or every other night has been proven to support large gains in student achievement. My suggestion is to have them practice a skill to earn time on their electronics. Practicing a skill takes anywhere from 15 minutes to 30 minutes and will pay big dividends when it comes to STAAR and preparing them for the next school year. They will have their IXL account all summer long so they can practice then as well.
Football, Volleyball, and Cheer are going strong. Middle School Volleyball plays on Monday nights and the Football teams play on Thursdays. Schedules can be found at www.bremondisd.net and if there is a change in the schedule, they will be posted at the Bremond ISD website and Facebook page.
As always, if you ever have a concern or question, please do not hesitate to call me at 746-2018 or email me at jburnett@bremondisd.net.
Hope to see you at a game and GO TIGERS.
Mr. B