Middle School Principal
We are off and running with a great start.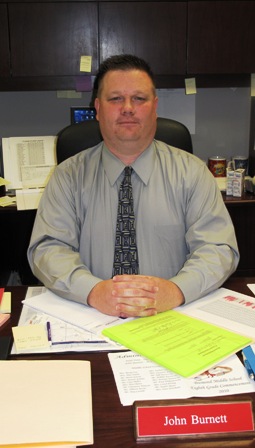 Welcome to Bremond Middle School
This year marks my thirteenth year as the Principal of Bremond Middle School and what a blessing it has been to work with such wonderful kids, and a great staff, in such a supportive community. We are off to another great start and hope that our momentum will continue throughout the year.
We are excited about some of the changes we have made this year with the first being in the cafeteria. Our new Cafeteria Director, Christina Puente, along with her team, Head Cook Cheryl Welch, and Cooks, Ezra Reilly, Karen Hall, and Augustine Bielamowicz have done a great job of providing more options for the kids as well as improving the quality of the food and service. My School Bucks is under the Cafeteria Link under the Quicklinks above and provides you a way to put money on your student's account via debit or credit card.
The other exciting change this year is the Calendar. Students will have every other Friday off during our Staff Development days. We also plan to do some tutoring on these days if there is a need to do so. We also hope that you will utilize these days for doctor's appointments to limit absences where students would be missing instruction.
I want to also mention Parent Portal. If you do not have a parent portal account, you will need your student's specific code to open an account and that can be obtained by emailing Mrs. Stuard at kstuard@bremondisd.net or myself at the email below and we will send it to you so you can cut and paste it into the space on the new account page.
Students still have access to IXL and are expected to be practicing on it daily. IXL is an online diagnostic program that helps fill in any gaps in learning, your student may have. If your student says they don't have homework, this is not true. They always have IXL to work on.
Last but not least, I want to mention our new points system we are implementing this year. Students are given 5000 points at the beginning of each six weeks and it is their job to keep it. They can lose points for behavior, not doing assignments, tardiness, or anything that the teacher deems is not worthy of a discipline referral but needs to be addressed. At the end of the six weeks, there will be some type of reward for those who keep their points. This is just another way for us to recognize and reward our good kids.
Extracurricular activities are going on each week. Middle School Volleyball plays on Monday nights and Football plays on Thursdays.
As always, if you ever have a concern or question, please do not hesitate to call me at 746-2018 or email me at jburnett@bremondisd.net.
Hope to see you at a game and GO TIGERS.
John Burnett
Bremond Middle School Principal