Bremond Middle School

Current News:
The Mighty Bremond Tiger Band!
Online Academic Programs:

What is i-Ready?
i-Ready is a robust, online platform that offers a computer-adaptive diagnostic, personalized data-driven instruction on foundation skills, standards-based practice, and a Common Core readiness screener. It's all you need to significantly improve student outcomes in reading. To access i-Ready at home, click here.


Great news! Just because the school year is coming to a close doesn't mean your child's learning has to stop. Because our school has a Study Island school license, our students can continue benefiting from the Study Island program all summer long! Study Island can be used from any computer that has internet access, even on a laptop by the pool!
We are excited about the gains your child has made this school year; and we encourage you to take advantage of this opportunity for students to retain skills mastered this year, as well as review areas where they struggle by using Study Island. To access Study Island at home, click here.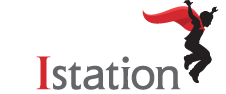 If you want to really empower kids to learn and succeed, they need to know how to read. To teach them effectively how to read, you need to assess their skills accurately, engage them in lessons that address their individual needs, continually monitor their progress, and augment on-screen lessons with powerful teacher-led tutorials.
And to do all that, you need Istation.
Think Through Math is a Web-based solution that provides comprehensive math instruction for students in grades 3 through Algebra 1. Developed by teachers and technologists to help students prepare for Common Core State Standards and rigorous new assessments, Think Through Math supports math achievement in unprecedented ways.