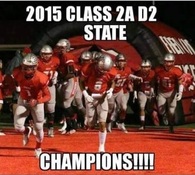 State Champs once again! We are so proud of our BT!
STATE CHAMPS 2015!!! Athletic Creed: We will represent our parents, coaches and school with class, pride and discipline. We will strive to be a positive example to our teammates and gain the respect and admiration of our opponents in competition. Bremond Tiger Athletic Policy Bremond ISD Coaching Staff . . .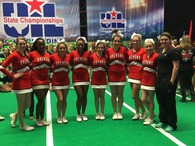 Video of UIL Cheer performance included!
The DARE Graduation for the Bremond Middle School 6 th grade class was held on Thursday, January 07, 2016 at the Bremond ISD Teacher's Forum. Officer Johnny Lopez, the Robertson DARE officer, teaches the DARE class every Thursday during fall and spring semesters at BMS and has done so for the past 15 . . .
Current Highlights