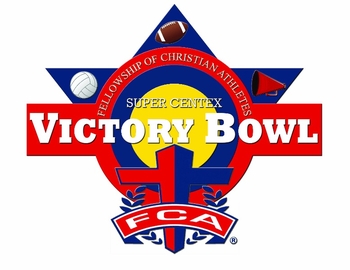 Congrats to Hunter, Mason and Gina!
Congratulations to Hunter Stuard, Mason Pruitt for being selected to play on the Victory Bowl Football Team and Gina Wilganowski for being selected for the FCA Victory Bowl Cheerleading Team! We are so proud of you!
The FCA Victory Bowl Football and Volleyball Games are Central Texas All-star games pulling graduated seniors from the 12 county area the Heart of Texas FCA covers. Within the area are 92 high schools of every classification in Texas. Coached by local head coaches, players and cheerleaders are nominated by their coach or cheer sponsor and are selected by each of the Victory Bowl coaching staffs. Victory Bowl week begins the Wednesday before the game and is filled with service projects, entertainment,
practices, clinics, and much more!

Football Game
6:30 pm
Waco ISD Stadium
Tickets: $5
Parking: $5
read more
....the Activities Calendar is the Answer
  Check out the Activities Calendar on this site.  This easy-to-use tool: provides up-to-date school activities and events allows you to view and print a daily, weekly or monthly list of calendar events . . . read more
Roll up your sleeves and give!
Bremond High School National Honor Society (NHS) is sponsoring a blood drive on Tuesday, January 13, 2015 from 1-6 p.m. The Carter BloodCare Mobile Unit will be located on the high school parking lot beside the football field. . . . read more
No Comments