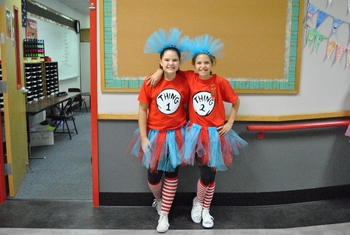 Red Ribbon Week is an alcohol, tobacco and other drug and violence prevention awareness campaign observed annually in October in the United States. Bremond's High School Student Council Organization (StuCo) implements this campaign throughout the campuses.
· They will talk to the children in BISD about the dangers of drug abuse.
· They will talk about the importance in setting clear rules about not using drugs.
· They will set a good example for the children by not using illegal drugs or medicine without a prescription.
· And they will encourage family and friends to follow the same guidelines to keep children safe from substance abuse.
Bremond celebrates this campaign and students pledge to stay drug free by participating in a themed spirit week from October 24th - 28th.
The themes are as follows:
Monday Oct. 24th - Patriotic Day – "Support our Troops and our Pledge to be Drug Free!"
Tuesday Oct. 25th – Elderly Day - "Being Healthy Never Gets Old!"
Wednesday Oct. 26th – Pajama Day - "Follow Your Dreams by Not Doing Drugs"
Thursday Oct. 27th – Twin Day – "Double Up Against Drugs!"
Friday Oct. 28th – Red Day – "School Spirited Tigers Don't Need Drugs to Win!"
If students wish to participate in dressing up for Red Ribbon Week, they must be in dress code as outlined in the student handbook. For example, all hats, movie/TV characters, pajama outfits etc. must be school and morally appropriate. Please direct questions to your son/daughters homeroom teacher before the spirit week.
This information will be on the school website and the Facebook page. You are welcome to put this information into a flier to send home with parents.
Attached are drug awareness coloring books and workbooks that can cater from K-8. They are scanned in at high resolution so they can be clearly read from the Promethean board if used as a presentation.
***Spirit day winners will be awarded at the pep rally on

November 4th

. I will be getting everyone their supplies at the beginning of next week.
Mrs. Feist
read more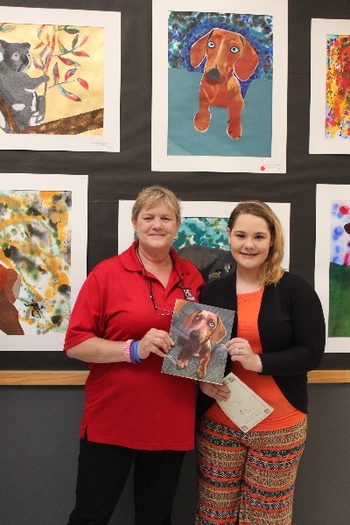 Art, Theatre Arts and Band
Festival de Arte/Art Festival 2016
A Celebration of the Arts was presented by
Bremond Band, Art, and Drama Students
on Thursday, May 5th, 2016.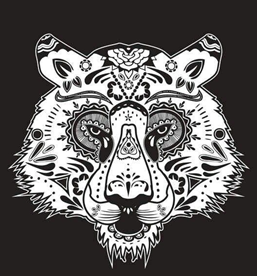 read more
The Bremond Elementary held a mock Presidential Election today Nov. 8, 2016. The 5th graders took turns being election officials checking ID's (library cards) and voter registration cards and passing out "I voted" . . . read more
No Comments
The attached photo of a water-based oil entitled, "Caprine Curiosity by Junior Hannah Rowan won 1 st Place in the 11 th Grade Division at the Brazos Valley Expo and Rodeo's Youth Western Art Show. It also won . . . read more
No Comments
Breast Cancer Awareness
BISD students, teachers and staff supported #TeamGouge and Breast Cancer Awareness by sporting their pink today. At 2:45 a "Pink Out" pep rally will be held with students, cheerleaders and players supporting this cause. . . . read more
No Comments
KWTX News 10 will be on Bremond ISD's campus on Tuesday, August 16, 2016 for News 10 Spirit Week. Show time is 5:00am - 7:00am. Band, cheerleaders, football players, volleyball players, coaches, students, . . . read more
(1) Comment
June 2, 2016
The 4th-grade students at Bremond Elementary participated in the 2nd annual Wax Museum and research project for the end of the school year. Students were allowed to choose a career that they were interested in learning more about. Students . . . read more
No Comments
The Sixth Annual Pre-K Nursery Rhyme Day May 14, 2015 Jack Be Nimble 1, 2,3,4,5 Once I Caught a Fish Alive Mary Had a Little Lamb___________________________________ . . . read more
No Comments
Halloween 2014! . . . read more
No Comments
Congratulatons to Courtney Johnson!
Artwork by three Bremond Secondary Art Students were exhibited at the TASA/TASB Conference held in Dallas last weekend. Paintings by Middle School Student Christina Salinas and High School Students Katherine Hull and Courtney Johnson were . . . read more
No Comments
The U.S. History classes took a field trip to Dallas yesterday to the Sixth Floor Museum were JFK was assassinated. The sixth floor of the old Texas School Book Depository is where Lee Harvey Oswald is believed to have shot JFK just over 50 . . . read more
No Comments
Bremond Artists have been winning like crazy lately. Katherine Hull was accepted into the Governor's Ten Art Exhibit that hangs for a year in the Governor's Business Office. She will be invited to a reception to meet the Governor this . . . read more
No Comments
  read more
No Comments
I am from Bugulma, Tatarstan Republic, Russia. This is a very small town in central Russia.  I am here on the FLEX (Future Leader Exchange) program. This program is sponsored by the US Government. Some things (of many) that . . . read more
(5) Comments