Mrs. Merritt
6th and 7th Grade Mathematics
Hi! My name is Mrs. Emily Merritt! I am 26 years young! I love spending time with family, staying busy, and Disney! I will be your child's 6th/7th grade math teacher for the 2017-2018 school year! This will be my 5th year teaching, but first year at Bremond! I am excited to be a part of this community and have a fantastic school year!
I believe the best learning environment is a positive environment. Math is a tough subject for a lot of people. I'm here to reinforce the positive side of math with the students. Positive Mental Attitude is very important. It gives confidence and reassurance that life is not always fair, but anybody can overcome an obstacle through hard work and staying positive. It is not only important here at school, it is important at home and in the real world. I believe if we work together, we can help your child have a positive and successful year! With that in mind, I will have a Student Pledge posted inside and outside of my room that students can refer to.
Student Pledge
Today I will do my best
To be MY best.
What I do today will make a difference
in my life.
My choices will affect me
and those around me.
I will listen.
I will follow directions.
I will be honest.
I will respect the rights of others.
I will learn something today,
Because today matters and
My future is built
one "now" at a time.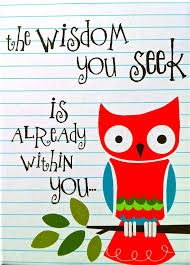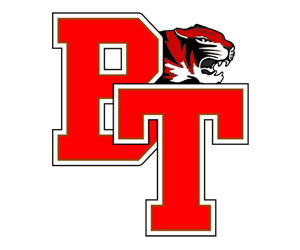 Things to Know
Classroom Rules:
Be on time, on task, & prepared to learn EVERYDAY! #NoFreeDays

Respect the teacher, the classroom, others, and yourself. #BeKind #RespectAll

Be responsible for yourself and your own learning. #WorkHard #YouDoYou #TurnInYourWork

Clean up after yourself and your peers. #NotYourMom #NotYourMaid

Keep all personal electronics put away! #NoPhones #NoTexting #NoSocialMedia #ThisIsYourWarning
Grading Policy:
I as a teacher I am not here to make students fail. I am here to see success and understanding.
Students will be asked to redo their homework on their own time, if they score below an 80%. (There will be a due date for redos). If their assignment is turned in after the due date and time, they will NOT receive the opportunity to redo it if it's below an 80%.

Students can redo their assignment as many times as they want as long as it is all during the allotted time. (Ex: 1st try student gerts 89%, 2nd try 100%) I will take their best score when the assignment is due.

Students will be given ONE opportunity to retake any test/quiz that they earned below an 80% for a better grade.

It is their responsibility to schedule a time to do so in the time period offered, as long as it is not during class. (Morning Tutorials, Afternoon tutorials)

50%= Tests, 50% =Daily Grades

Daily Grades include homework, quizzes, participation (everything but Tests)

Grading Scale:

A= 90-100

B=80-89

C=75-79

D=70-74
Contact Me:
Email: emerritt@bremondisd.net
School Phone Number: (254)-746-7145
If you would like to schedule a conference, please schedule at least one day in advance. You can also write a note to send with your child!
Lesson Plan Link: https://planbook.com/planbook.html?t=1391064&k=Mrs.MerrittMath