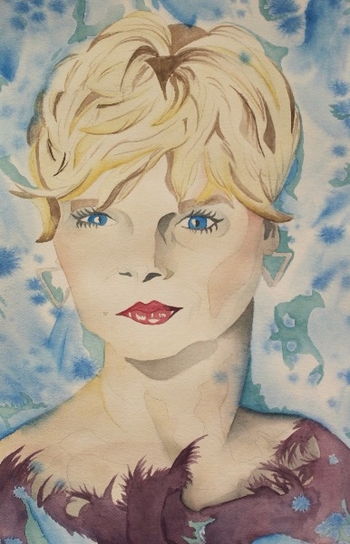 "History, Heritage & Heroes Who Shaped Robertson County"
On Saturday the Robertson County Historical Commission held an Award Ceremony at the courthouse in Franklin to recognize this year's winners of their annual Art Contest. The contest theme was "History, Heritage & Heroes Who Shaped Robertson County". Winners from Bremond ISD included Kaidyn Peralez who received 1st Place in the 8-9th Grade Division, Meghan Gray who won 3rd Place in the 10-12 Grade Division and Ja'Cee Culpepper who won 1st Place in the 10-12th Grade Division.
Bremond Senior Meghan Gray completed two versions of her painting so that one could be framed and presented to DARE Officer Johnny Lopez who has served as the DARE Officer at Bremond ISD fourteen years in January of 2016. This painting was presented to him at the ceremony by Bremond Art Teacher, Lisa L. Miller as Meghan was unable to attend the event.
read more
Congratulations to our Bremond Students!
Artwork by three students at Bremond ISD were selected to be in the Texas Art Education Association's exhibit displayed at the TASA/TASB Conference this year. Eight Grader Vivian LeSpade's dot painting "Royal Outback" . . . read more
No Comments
Congratulations!
Congratulations to these RCFA Art Winners! Mark Abbey- Grand Champion 3D Art Craft- 10th Grade Jully Ponce- Grand Champion 2D Art Craft- 8th Grade read more
(1) Comment
"Fowl Weather" a watercolor painting by Bremond Senior Sarah Rowan was selected from the Youth Art Month Capitol Exhibit to be part of the "Governor Ten". The ten paintings in this exhibit, are displayed for a . . . read more
(3) Comments