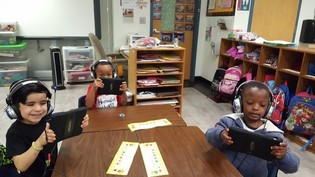 Mrs. Lesa Wilganowski and Mrs. Delicia Moore's PreK students are now using iPads to enhance their curriculum and learn technology skills along the way. The iPads were purchased with school bond funds. The young students are using the iPads to do their learning programs such as Waterford Early Learning and Starfall. Josh Hymer, Network Administrator, and Bev Swick, Instructional Tech Coordinator, decided the district needed to start with our youngest students and up the technology learning game for the future. The students are enjoying their devices and learning their PreK skills while they work. Big thanks to the community of Bremond, our school board, Mr. Stuard, Mr. Ronnie Groholski and the Technology Dept. for making all this possible!
read more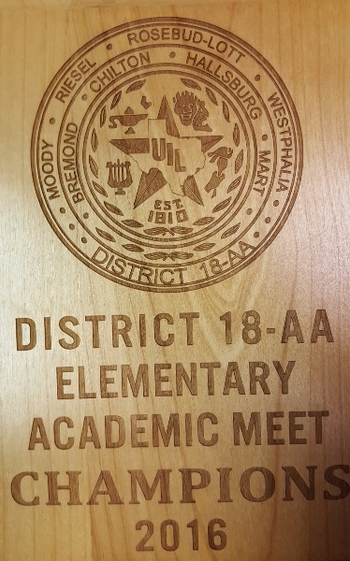 Congratulations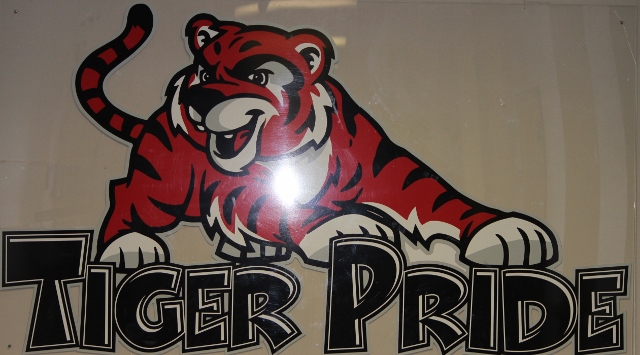 Bremond Elementary won the District 18 AA UIL Academic meet on Friday, January 15, 2016. This is the third year in a row for Bremond Elementary to win UIL District! The event was hosted by Bremond Elementary and teachers and staff worked diligently to prepare for the event. The elementary students practiced and prepared for several months to be ready. The total points earned by each district is as follows:
Bremond- 557.5
Hallsburg- 194
Mart- 324.5
Moody- 98
Riesel- 278
Rosebud-Lott- 205
Westphalia- 87
Congratulations to Bremond Elementary!
read more
May 28, 2014
The Bremond Elementary Gifted and Talented Field Trip took place on May 28 th at the Cameron Park Zoo in Waco, Texas. The students studied endangered animals for the 2013-14 school year with a focus on endangered or threatened animals . . . read more
No Comments