Congratulations to Ja'Cee Culpepper!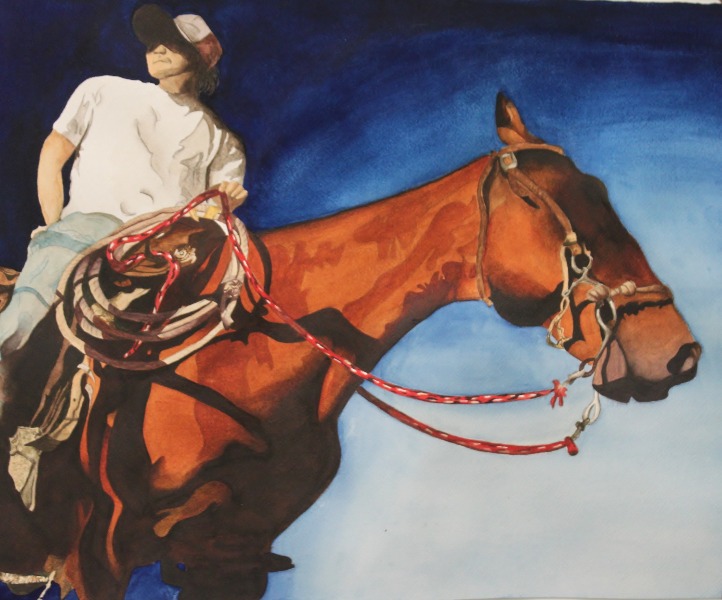 Congratulations to Bremond Senior Art Student and NAHS Vice-President, Ja'Cee Culpepper, on making the sale at the Rodeo Austin Art Show. Sixty pieces out of nearly 400 made the sale and will be auctioned off to raise funds for scholarships.
Ja'Cee created a watercolor painting entitled "Cheyenne on the Range" which was based on a photograph another Bremond student who is a bull rider. This was the first time for Bremond High School students to participate in Rodeo Austin and the students competed against much larger schools. Bremond Junior Makayla Curry also entered with her watercolor entitled, "Wildfire Running" but she did not make the sale.