High School CENTEX Honor Band Auditions
Congratulations Tiger Band Members!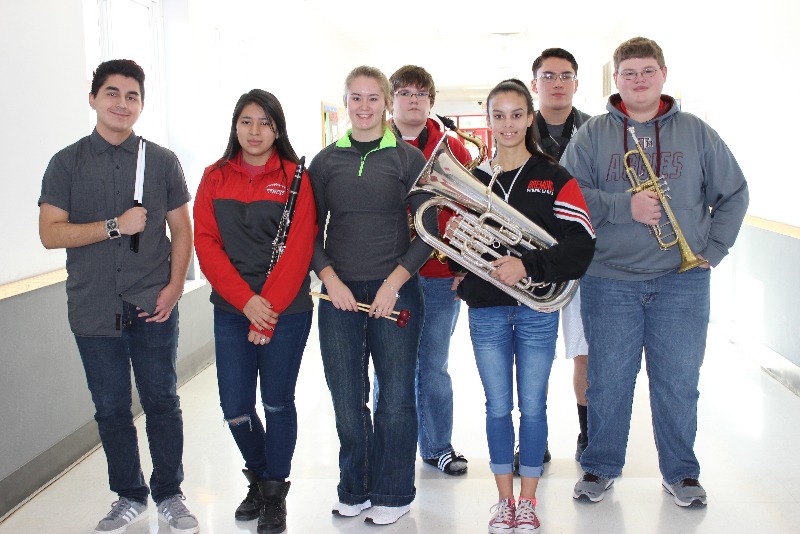 On January 17, 2017, 9 BHS students traveled to Riesel HS to audition for the CENTEX HS Honor Bands.
Auditioning on clarinet was Danielle Evans, Sherry Sandoval, and Aryana Murphy. Mark Abbey auditioned on alto sax and Daniele Scaman on tenor sax. Brass players that auditioned were Ryan Burnett on trumpet and Alliyah Murphy on Euphonium, and in the percussion section, we had Hannah Herbst, and Alonzo Perales.

All student performed extremely well and represented Bremond with pride.

Danielle Evans, Mark Abbey, Ryan Burnett, and Aliyah Murphy all made the band. Mark Abbey and Aliyah Murphy both received the highest honor in their section, 1st Chair!!