Middle School CENTEX Honor Band Auditions
Congrats to our MS Band Members!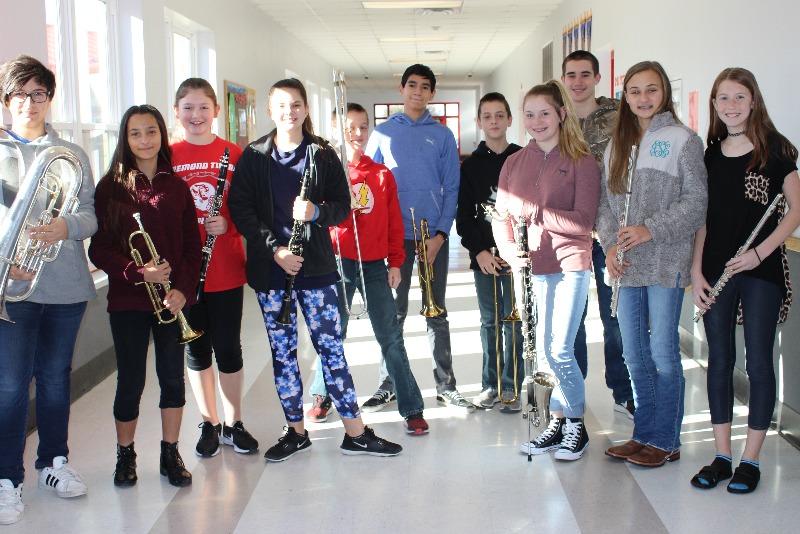 The following students traveled to Academy MS to audition for the CENTEX Middle School Honor Band. On Flute we had Josie Swick and Anna Drews. On Clarinet we had Reagan Burnett and McKinley Green. Kylie Pierce auditioned on the Bass Clarinet, and Aubrie Turner performed on the Euphonium. On Trumpet we had Arriana Rojas and Jose Sandoval. On Trombone it was Jack Herbst, Conner Watson, and Clayton Watson. All of these students performed extremely well on their instruments and represented Bremond with Honor.

The following students placed in the bands: Reagan Burnett 8th chair Symphonic, Kylie Pierce 1st chair Symphonic, Arriana Rojas 7th chair Symphonic, Jose Sandoval 5th chair Concert, Jack Herbst 3rd chair Symphonic, and Conner Watson 6th chair Symphonic. Clayton Watson, and Aubrie Turner are both second alternates in their sections.
The CENTEX Honor Band concerts will be held at Temple College on Saturday, January 27, 2018. They will begin at 6:30 pm.
Congratulations to all!!