Bremond Art Displayed At TEA in Austin
Congratulatons to Courtney Johnson!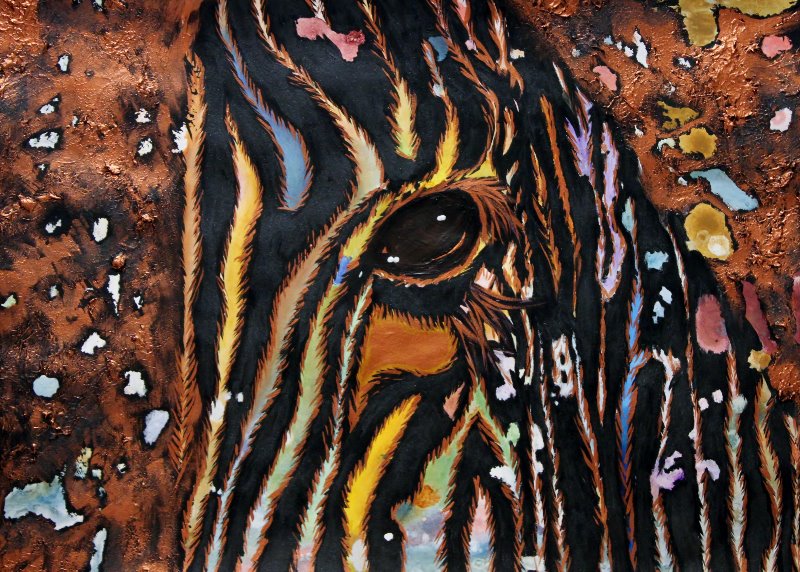 Artwork by three Bremond Secondary Art Students were exhibited at the TASA/TASB Conference held in Dallas last weekend. Paintings by Middle School Student Christina Salinas and High School Students Katherine Hull and Courtney Johnson were displayed. Out of the artwork in this exhibit select pieces were chosen to be displayed at the Texas Education Agency building in Austin, Texas from November 2014 until March 2015. Courtney Johnson's acrylic painting of a zebra entitled, "Exotic Darkness" was one of the paintings selected to be part of this exhibit. Congratulations to the three outstanding artists from Bremond.