Exchange Student Mariya Melnikova Enters Video Contest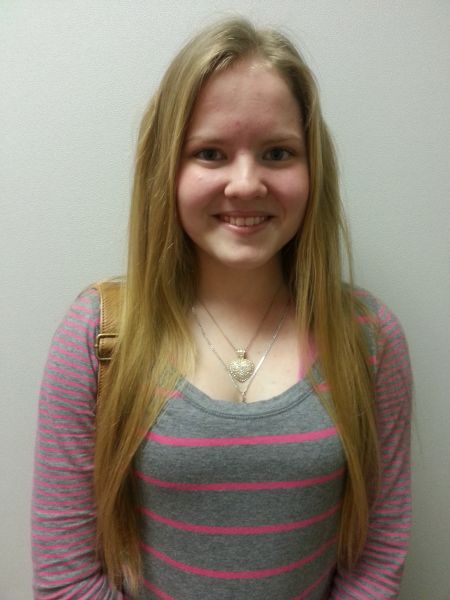 I am from Bugulma, Tatarstan Republic, Russia. This is a very small town in central Russia.  I am here on the FLEX (Future Leader Exchange) program. This program is sponsored by the US Government.
Some things (of many) that I have enjoyed while in America are the polite people, the patriotism for their country, and kindness everyone has for their fellow man.
I wanted to make this video to send it to my friends back home.  After I began making it, I received a message from my program announcing a video contest about our experience as a foreign exchange student.  I am very excited about the cross-cultural experience this video has been for my family and friends back home and here.  I know that I made the right choice coming here and missing my senior year at home.  I can't imagine my life without my new family and friends here.  I know that when I leave I will miss my life here.  So, I made this video with all my heart (and a few mistakes). 
Exchange Student Mariya Melnikova Enters Video Contest
Michelle

Tiger territory!!

mom

Jan 15, 2014

Awesome, awesome job Maryia!!! So happy you could come be a part of our little part of the world. Happy New Year to you too!!

Crystal

Jan 16, 2014

That was beautiful! So glad you chose Bremond to share your experience with! :)

Josh Hymer

Bremond, TX

CTO

Jan 16, 2014

Mariya, this is amazing! This is definitely a feel good video! Fantastic job! I have to say Bremond is a very special place, there are so many amazing people here. We are so glad you chose to come here and share your time with us at Bremond ISD. :) You might just have a future in Technology... :)

David owens

Franklin Texas

Jan 17, 2014

You are so artistic in so many ways. We "The Owens Family" could not imagine life without you.You have brought so much love and happiness with you. We are by far luckier than the rest of the community since we also get to enjoy your family and friends. Thanks ;)

Casey Owens

Bremond

teacher

Jan 17, 2014

I'm so proud of this sweet girl! Everyday she continues to amaze me! As you can see in this video & her article she LOVES being here in America. She LOVES the people here & her experience. To say the least we are one blessed family! I just want to thank the community for helping us bring her in as one of our own! ;)