D.A.R.E. Graduation 2017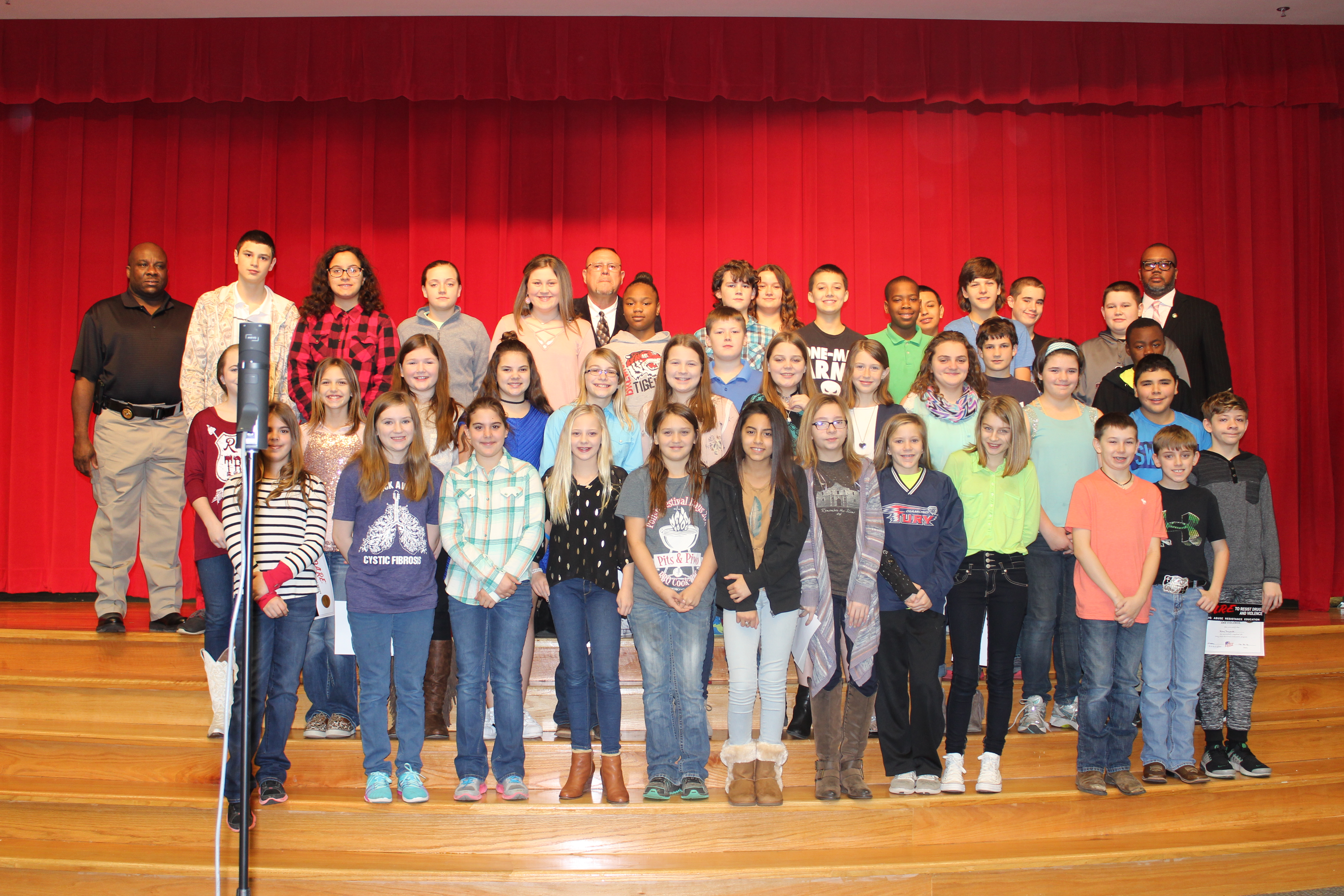 The DARE Graduation for the Bremond Middle School 6th grade class was held on Thursday, January 25, 2017 at the Bremond ISD Teacher's Forum. Officer Johnny Lopez, the Robertson DARE officer, teaches the DARE class every Thursday during fall and spring semesters at BMS and has done so for the past 16 years. DARE class (which stands Drug Abuse Resistance Education), teaches students about the dangers of drugs, prescription and over the counter medicines, alcohol, and tobacco. They also learn how to treat each other, how bullying effects everybody, and how to deal with bullying situations. Internet safety and how to deal with strangers on the internet, good decision making, and how to deal with peer pressure are also taught during the spring semester. The partnership between parents, the school, and the police is what makes the DARE program a success and helps students to make the right choices in life.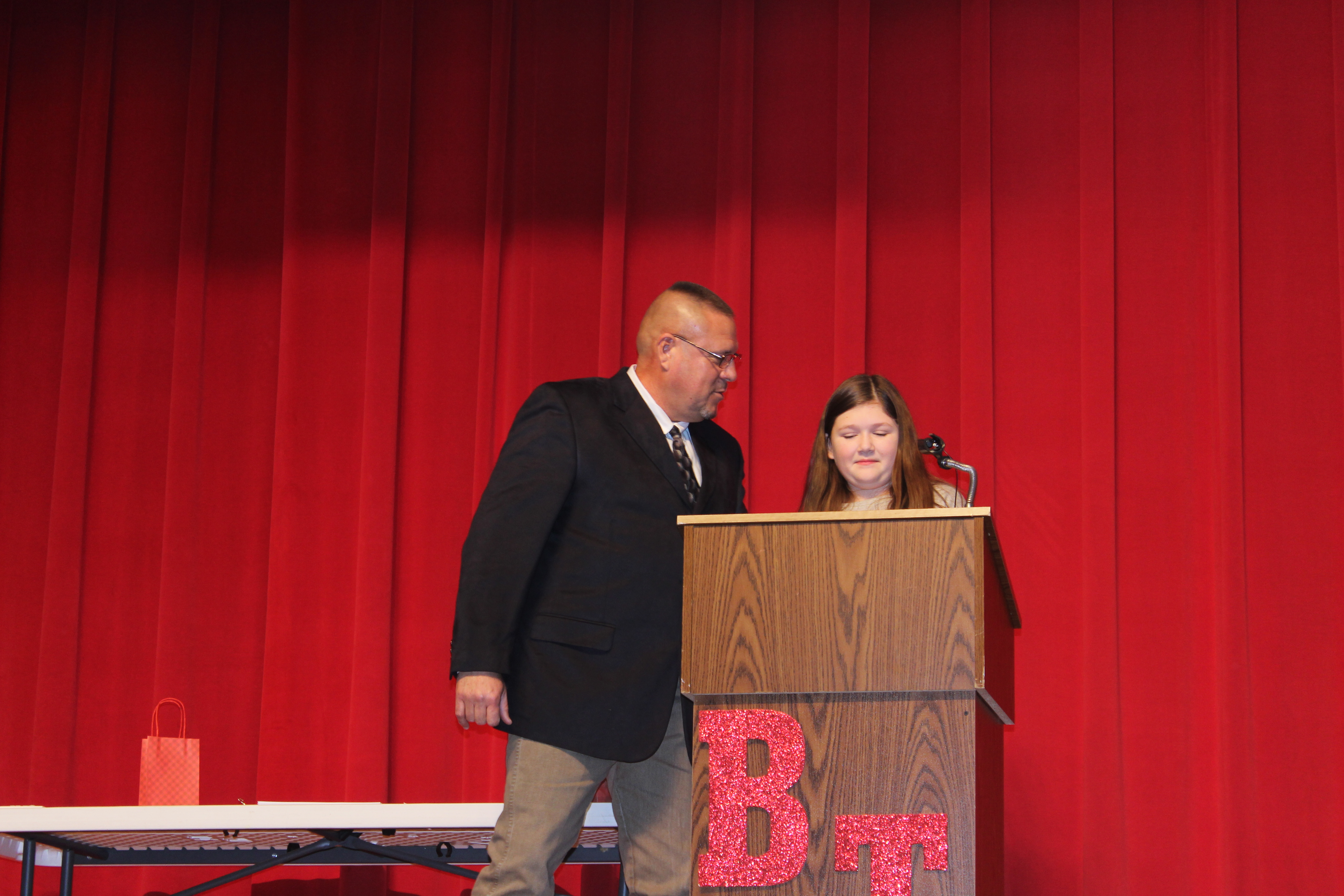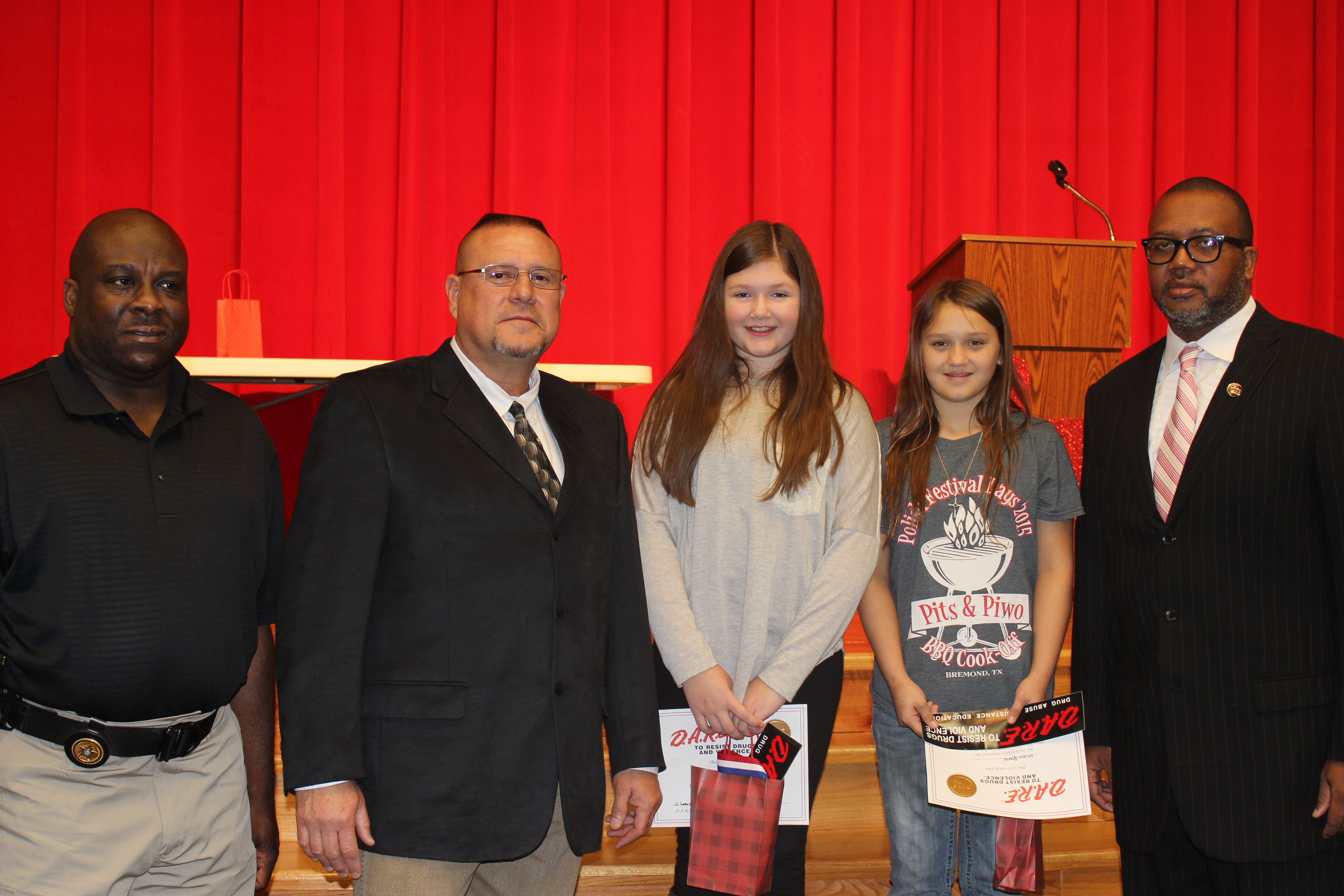 Pictured are the winners of the DARE essay contest. 1st place went to Reagan Burnett, 2nd place went to Alyvia Peralez, and 3rd place went to LaJazarih Smith. As part of the requirements to graduate from the DARE program students had to complete an essay on what they learned during the DARE class for the fall semester. Reagan Burnett did a wonderful job of reading her essay to the class and the parents that were able to attend. Pictured with the winners are DARE Officer Johnny Lopez and Judge Webber, Justice of the Peace for Precinct 4.